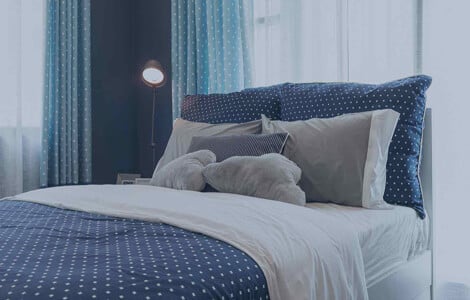 Areas Data Land Have Developed

Mandaluyong

Located East of Manila. One of sixteen cities that make of Metro Manila. This is definitely a city that knows no boundaries. There is so much to keep you busy, so many attrations to see. The landscape truly breathtaking. Restaurants are available in huge variety, lending something for everybody's tastes. The shopping experience is second to none. Shopping malls abound with every store you could imagine. They hustle and bustle of city life is beyond exciting.

Sta. Mesa

This district in Manila is surrounded by the the Pasig river on the southwestern side and the San Juan river on the eastern and southern sides. Beautiful scenery is the order of the day. This is a district that takes education extremly seriously and the vast number of colleges and universtity institutions are proof of that. This is also the home to SM City Mall, an upscale shopping establishment that provides variety for all who seek to find solace through retail therapy.


Overview Of What Data Land Offers

Data Land, on a mission to create opportunities for all Filipino people to live a life that is worthy of the Filippino lifestyle, provides a safehaven for families and allows families to enjoy their time together in serenity and safety. Everything that one would need to enjoy life as you should, right on your doorstep. Removed from the hustle and bustle of city life, yet still within in easy, accessible reach.

High-quality homes, residences and structures are the trademark of this company and the experience you will endure will be well worth the choice you have made. At Data Land they understand that selling a property is only half the journey. After service is extremely important. Clients need to feel that they are not simply forgotten after the deal is done. Data Land provides it all.

You can always rest assured that only the finest contractors have been used during the creation of the fine properties on offer. Safety, quality and durability are key while still keeping costs down to a reasonable level. Attention to detail is something that is taken to heart and adds so much value to the lives of the occupants.

Upliftment of the community, quality of life and the lifestyle of all Filippino people is what Data Land aims for on every occassion.

Top-class residential, commercial and luxury developments in locations that provide all that the heart desires. Finishing touches and design by the rich and famous allow each and every different development to display a different vibe and atmosphere. Each provides their own character traits and their own quirks and features that make them unique from the next. The collaborations with some of the greats like Giorgio Armani and Paris Hilton has added a touch of class to the projects.

Everything you seek in a home is right where you expect it. Home truly is where the heart is. Comfort, luxury, affordability and an environment that fosters togetherness and family quality time is on the cards. Safety and security are never compromised. You can sleep peacefully knowing your family is in the best hands possible. Manicured gardens, waterfalls, meditation gardens, these all form part of what each development may have on offer. For those who prefer a more strenuous activity, basketball is a common feature in all the developments. What better way to get the kids out into the fresh air than a playful game of basketball? This new age keeps kids cooped up with their internet connections and cellphones when they really should be outdoors. Now is your opportunity to guarantee that is where they are.

Data Land can be found on the 17th Floor Cyberscape Beta Building, Ruby and Topaz Roads, Ortigas Center, Pasig City, Metro Manila, Philippines. They are easily contactable via their website on on the phone. Whether you wish to purchase or are still testing the waters and would rather rent, both options are completely available to you. There is always a helpful consultant waiting to assist you with whatever your query might be.

Take the first step, make the call and allow Data Land to take you on a journey to your new home today. The experience will excite and the results will amaze. Your home is waiting for you.